Please set your own country and language once.
Top SportWays SA Coaches get to see the world!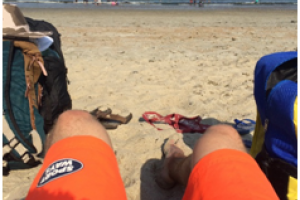 20 Oct
Jarryd Patrick was selected by SportWays as one of the top four SportWays SA Technical Directors (after the Greenfields Princess Dutch Clinics 2015) to travel overseas to coach for SportWays internationally during June / July 2015 (all expenses paid).
Congrats to Jarryd Patrick (USA), Jason Mulder (USA), Devin Stanton (Netherlands) and Danielle Campbell (Netherlands). What an awesome opportunity created for local coaches by the international SportWays family.
Report from coaching abroad in the USA by Jarryd Patrick (SportWays SA Technical Director and PRINCESS Ambassador)
My trip to the USA to coach with SportWays was the greatest month of my life! Being in a different country it was interesting to learn the different cultures not only of the country as a whole, but also of each state we were in.
I finally got to do a clinic with Richard De Snaijer (Dutch coach from multiple Greenfields Princess Dutch Clinics) which I have been waiting two years for. Vincent Van Hall (also Dutch coach from Dutch Clinic) was an absolute champion, one of my oldest Dutchie friends. And of course the other SportWays SAFFAS made up a great TEAM!
Clinics were a lot different in terms of equipment (compared to SA anyway where we have everything!). We only had balls, cones, 6 noodles and goals. We were not allowed to include any benches or none hockey equipment on the fields, so it was up to the creative coaches to make their stations the best darn station ever. The players are also forced by the rules to wear lacrosse goggles for safety – worst things in the world as sometimes the girls really can't see! For me I particularly enjoyed running the warm-ups and the social programs, especially after spending January's Dutch Clinics with Sander 'The Social Mastermind' (another Dutch Clinics coach).


Clinic 1 - Leesburg, Virginia. Our first clinic and I was already in 'trouble' after we received an email stating that one of the coaches is calling the girls 'sexy' from one of the parents. Unfortunately I had used the word sexy when referring to one of the awesome skills a particular player had pulled off. What can I say, I like expressing myself as a coach. Lesson one learned. Other than my expressiveness, the clinic was awesome and a lot of energy was put into making the clinic a success by all the SportWays Coaches. We had a standard selfie to finish off a fantastic first coaching experience!


Clinic 2 – Long Island, New York. This time I didn't get into trouble, but I did experience a couple of things. One being that there were two clinic days that the weather was 'too hot' to train and we were not allowed to be on the turf from 12h00 onwards. I'm just going according to my phones weather app, but these days we reached 37 degrees Celsius. Therefore we started clinics earlier on these days and then ran a long clinic on the final day (which was supposed to be a half day), so that we could fit in our whole clinic. Another experience was that these girls just wanted to learn all the time. Water breaks weren't used for water! They were used for the girls to try the skill they just learnt from the SW coaches. We had 6 groups of 15 girls, which made it difficult. We were only 6 coaches. So it was awesome to use any extra time or breaks to give players individual attention and see them improve! After closing the clinic on the final day it was amazing to see the impact we made… We literally spent 20 – 30min with these players taking pictures. We even got a pack of bagels from a lovely grandma!
Clinic 3 – Harvard, Boston. This was the biggest clinic that we had during our time there, roughly 140 kids. What was nice about this clinic is that we had a couple of the Harvard Ladies Players that were helping us as trainers. Having trainers, or just more helping hands allowed us to give even more individual focus when needed. Another nice thing about Harvard was that we had 2 massive wheelbarrows that we rolled onto the turf full of international spec hockey balls… What a treat. Especially while using smooth balls throughout all the other clinics. The standard of the kids at this clinic was higher, so we could develop a lot of our drills to keep challenging the players. I'm just putting it out there, but my team also won the tournament round! Was really awesome to walk around Harvard and experience their campus, unbelievable place.


Clinic 4 – Rochester, New York. This was a HOP clinic (Still not sure what that stands for), but this was a clinic just for Eastridge Lancers Girls Hockey Team, which is a school. There were only 30 girls and we were also down to four coaches… Just the SportWays SAFFAS! We ran an awesome clinic for the players and at the same time spent time with the coaches of the school. There was an evening after a day that we sat with their coaches and went through a couple presentations, videos and just general information about hockey. That was much appreciated by them. They also showed their appreciation after the clinic by giving each of us coaches an Eastridge Lancers shirt, hat and a group photo of the clinic. During this clinic we were also hosted by a family which was amazing. The family was so welcoming and we ended up spending an extra night with them making burgers and ending the night around a camp fire making smores.


Clinic 5 – Pittsburgh, Philadelphia. Our final clinic was upon us and again it was another HOP clinic for Upper St Clair School (I think that was their name). Again there were only 30 odd players, if that. The parents were so involved here, we would have lunches at a parent's house and they would host all the players. Our one dinner evening was also at our hosts' house with all the players. Once again, we had awesome hosts that we would spend 2-3 hours each evening playing cards with. Successful clinic and once again loved by the players.


I DIDN'T ONLY HAVE A GREAT TIME AT THE SPORTWAYS CLINICS, BUT DURING OUR OFF DAYS WE WERE FREE TO DO WHAT EVER WE WANTED, WHICH INCLUDED:
Times Square
Lots of travelling across the USA – roughly 3500km
Washington DC – The White House
Yankee Baseball Game with the SportWays SA coaches
YANKEE Stadium – New York
U2 Concert – Madison Square Garden
Times Square - Again
Harvard Football Stadium from the Presidential Suite
Beach Time – Representing ;)
Fenway Park – Boston Red Sox
Niagara Falls
Times Square - one last time
Had the greatest month of my life coaching and learning with SportWays and sharing the experience with SportWays coaches from SA and around the world! THANK YOU SPORTWAYS!
My advice to hockey coaches in SA is to get involved with SportWays. You have to start at the bottom and get to the Greenfields Princess Dutch Clinic as a trainer. This is your irst step. Coach your heart out, learn as much as you can and get involved where ever you can. Your loyalty to SW and passion and coaching ability will be rewarded! Maybe you too will get to go overseas!
Home