Please set your own country and language once.
SportWays African Hockey Summit 2020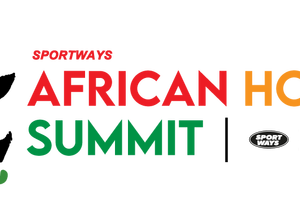 01 Sep
SportWays together with the African Hockey Federation are making history!
You are invited to the first ever African Hockey Summit!
This game-changing event is hosted right here from 3 - 5 September 2020. Expertly designed by SportWays and the Hockey Dreams Foundation, the summit is set to host the BEST players and coaches from Africa and the world!
This WORLD CLASS summit is officially sanctioned by the African Hockey Federation (AFHF) ???? Together, we are bringing the world to Africa to INSPIRE, EDUCATE and for the first time in our history - coach without boarders! ????
Thanks to our amazing partners and speakers, this virtual summit is FREE for everyone in the hockey world to join!
Link for more info and to register now - https://www.sportwaysonlinehockeyclub.com/africanhockeysummit
Moving African Hockey Forward - Together!
The #SportWaysAfricanHockeySummit is the ultimate virtual hockey experience that brings hockey fans from all over the world together in one place for a unique weekend, getting up close and personal with hockey legends and superstars!
Our summit speakers are diverse and feature the best in Africa and the best in the world! Get an exclusive look into their role in our sport and their place in history as they share their incredible stories and knowledge with you.
Hockey players, coaches, officials, administrators and fans from Africa and world hockey are invited to join in! There is something for everyone!
The 3-day summit will see a set of speakers' sessions go live each day and will be available to view for 24 hours.
Special thanks to our friends and partners here at SportWays, the Hockey Dreams Foundation, African Hockey Federation, Scorrd and Self-Pass for making our shared vision of #CoachingWithoutBoarders possible!
Follow the summit on Instagram @sportways_sa
Home