Please set your own country and language once.
SportWays launches first ever SA Overnight Hockey Camp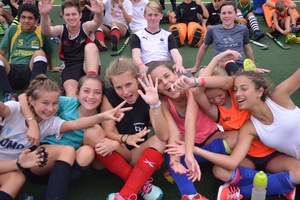 27 Sep
SportWays are the world leaders in hockey camps across the WORLD for the last 30 years! This is what SportWays Netherlands specialises in and they run camps in the Netherlands for players from across the world!
SportWays South Africa is turning 10 years old in 2020 and we are celebrating by presenting the first ever 'ELITE' HOCKEY CAMP in SA!
From the 3 - 7 January 2020, guys and girls 14 to 18 years old are invited to join us in Joburg for 4 nights and 5 days at the best hockey camp SA has ever seen!
Download the full information pack here!
Register here - https://www.sportways.co.za/eng/site/hockeycamp/329
If you register before 5 October, get 10% off using the code: Camp20
Home