Please set your own country and language once.
Princess Dutch Clinic Knysna
Unfortunately this product is (temporary) not available!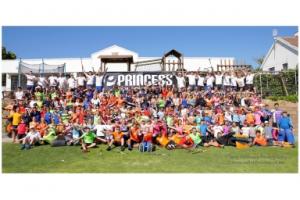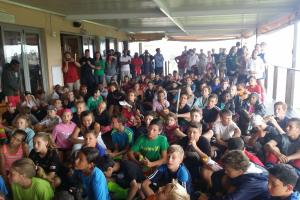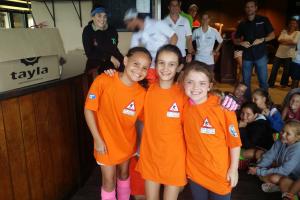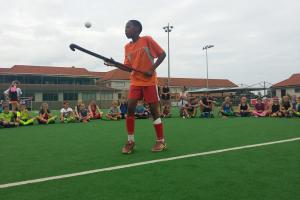 SportWays, the world leaders in top hockey clinics and the only national hockey coaching company in South Africa are proud to present the SportWays flagship product, the SportWays TOP Hockey Clinic in the January 2021 school holidays!
The SportWays TOP Hockey Clinic 2021 (#THC21) is the BEST coaching clinic across SA! We have trained highly qualified professional SportWays Technical Directors over the last 11 years to present the highest quality hockey coaching in SA. We have the TOP coaches presenting and we will also have some of SA's TOP players joining the clinics as star players aka "TOPpers"! The SportWays TOP Hockey Clinic happens in the January school holidays annually at all major astro turf facilities for both guys and girls aged 6 to 18.
If you want to improve as a hockey player - you can NOT miss this clinic! Start your 2021 season the right way! If you want to be the best, you need to train with the best and that means training with SPORTWAYS at SA's best hockey coaching clinic!


Please note: In the past we have imported Dutch coaches for these clinics. Due to COVID this is NOT possible. However we have FIH qualified and SAHA qualified staff and these SportWays Technical Directors have been coaching around the world for SportWays Netherlands and running top SportWays clinics in SA for years already. We will have SA's TOP coaches and we will be adding some of the TOP past and present national players and Olympians as an extra treat. Hence... the SportWays TOP Hockey Clinic! You just can't get any better!


QUALITY AND EXPERIENCE
SportWays' emphasis is on QUALITY. This encompasses both our hockey program and the social interaction at our clinics. Fun & Learning are the main characteristics of all SportWays clinics and years of experience in both our organisation and our top SA and Dutch staff is a solid base for success. Each year the training programs are developed by top Dutch coaches to focus on the latest developments in hockey. This way the participants are guaranteed to learn the very latest techniques in the sport. We distinguish ourselves by paying maximum attention to the individual player and it is our mission that a SportWays clinic should be a special experience for each participant, regardless of his or her level of ability.
Elite Camp Overview (not offered in January 2021 due to COVID)
4night (5day)

overnight

hockey camp in Joburg for players 14 to 18 year olds. The first ever overnight camp we are hosting in Africa! Download the camp info pack here!


4day SportWays TOP Hockey Clinic offered to

13 to

18 yr old

players in Cape Town, Durban, Pretoria, Joburg and Stellenbosch.


3day SportWays TOP Hockey Clinic offered to

10

to 18 yr old

players in Pietermariztburg.


2day SportWays TOP Hockey Clinic offered to

6 to 13 yr old

players in Cape Town, Durban, Joburg, Stellenbosch, Port Elizabeth and Pretoria.


2day SportWays TOP Clinic offered to

10

to 18 yr old

players in Durbanville, Port Elizabeth, East London, Klerksdorp, Bloemfontein, Benoni, Witbank, Zululand, White River, Knysna, Polokwane, Limpopo, Upington, Newcastle, George, Knysna and Worcester.


Windhoek and Swakopmund - to be confirmed due to covid travel restrictions.

COVID: Please note hockey can be played at Covid level 2 restrictions. Some of the clinics are scheduled across school days (private schools also went back early). In these cases the clinic will start AFTER school and run from 3pm to 8pm so ALL players can attend. We have done this before many times. The website is NOT good at showing clinic times, so please check out the pdf download below to make 100% sure.
For a PDF list of ALL SportWays TOP Hockey Clinics nationally click here (296kb)! Please note the changes!
The full FOUR day clinic includes the following:
4 Full Days
2 Astroturf's
4 x Top SportWays pro coaches and qualified Technical Directors
1 x SA player as a "topper" / star player
25 x top local coaches
Specialist professional goal keeper coach
20 hours skills training
4 hours matches
TOP hockey presentations
NEW skills
FUN FUN FUN!
GOAL KEEPERS - if you are a goalie, please click here for important information! Specialist goalie coaches will be coaching the 4day coaching clinics only. Please read the info regarding 2day clinics before registering.
DISCOUNT POLICY - check out our discounts policy here! Early registration discount applicable of 20% if you register before 30 November 2020. Also family, repeat participation and group discounts. Also check out the Group Booking Procedure for even bigger discounts!

Discounts are NOT automatically applied, you need to manually enter the relevant discount code.
LOCAL COACHES are welcome to apply to be part of the SportWays TOP Hockey Clinic and take part in the full clinic. Local coaches are also invited to a rare learning opportunity with the SportWays Technical Directors, a special day of coach education the day prior to the clinic beginning. Please click on staff above and sign up.
CONTACTS - please click on clinic coordinators page to contact the relevant clinic coordinator or review the frequently asked questions here.
TRAIN WITH THE BEST! TRAIN WITH SPORTWAYS! Sign up now before they sell out!
Don't forget to join the facebook event here! Use the hastag #THC21 and find us on twitter @SportWaysSA and instagram @sportways_sa

Dutch Clinic
DC20
SA's best hockey clinic
SportWaysSummer
Princess Dutch Clinic
hockey coaching
PDC20